Ready to learn more about perpetuation planning, succession planning, or being a part of an acquisition?
Develop a retirement or exit plan with the help of educational videos, a library of articles, a checklist, and even a calculator to estimate your current book of business' value.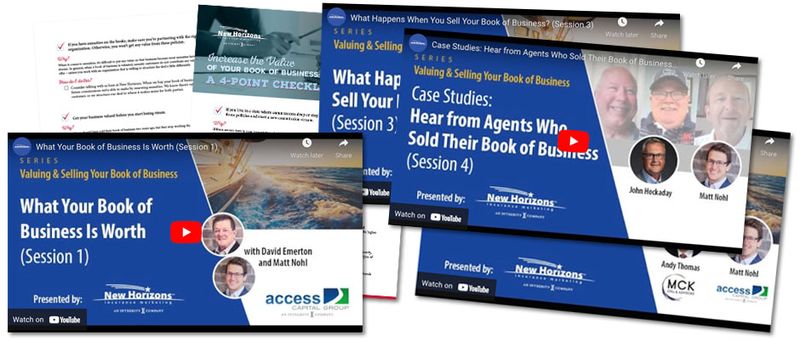 Four on-demand, educational webinar recordings from our 4-part series on Valuing & Selling your book of business
Walk through the entire perpetuation planning process, from timing to valuations to agreements and the hand-off
Get a simple checklist that will help you increase the value of your book of business now to enjoy a higher valuation later
Utilize a no-cost calculator from our friends at ACCESS Capital Group to get an idea of the current value of your business
Plus, you can easily request a consultation or discovery call with our team to learn more about the process and to ask any questions you may have about next steps in your succession plan.
The Perpetuation Planning Hub is your one-stop resource for everything you need to make an exit plan in the senior insurance market.
Get unlimited access to the Perpetuation Planning Hub: