Customizable Postcard and Email Templates to Make Rate Increase Communication Easy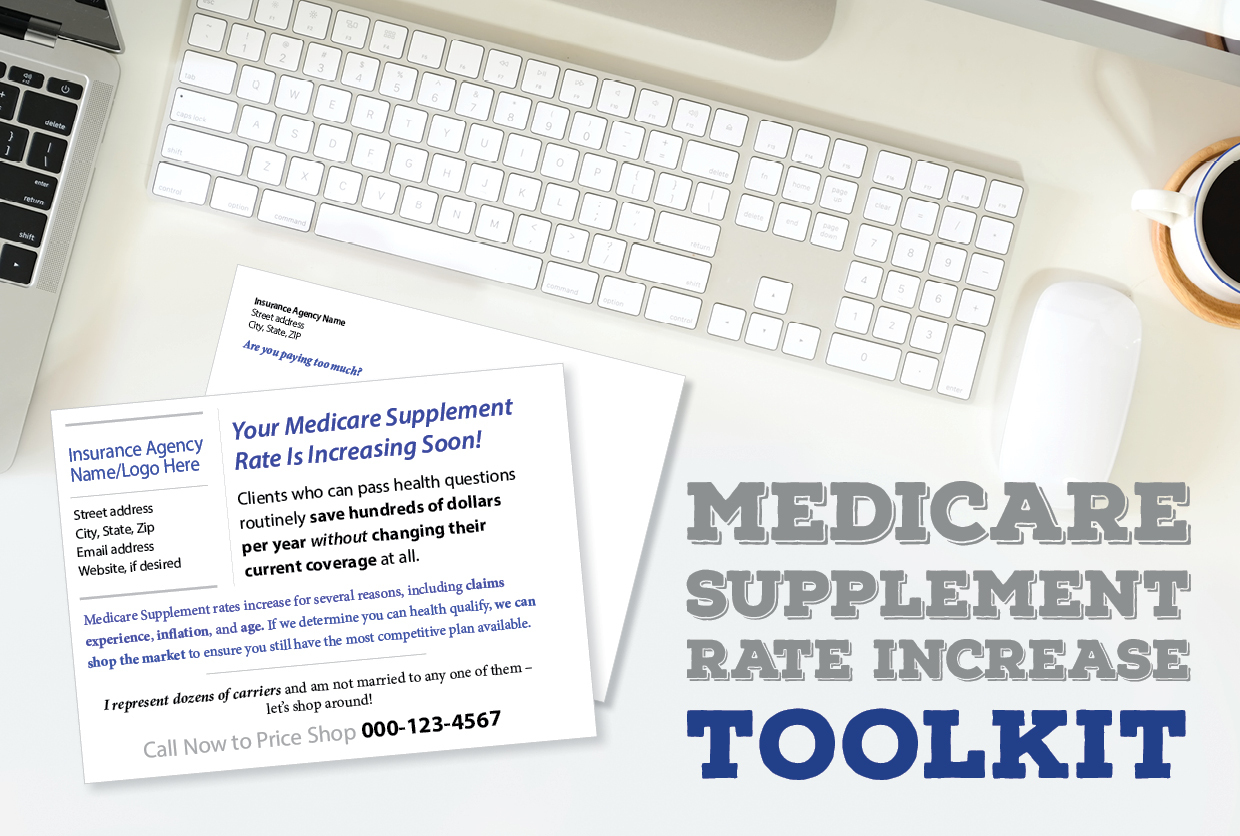 Do you have a plan for communicating rate increases with your clients? If not, it's time to start!
The postcard and email templates can be used with current clients who will be experiencing a new rate increase in the next 30-45 days.
We know from experience that many clients are hesitant about switching companies when they've been satisfied with their coverage so far. That's why our postcard and email templates focus on the benefits of price shopping:
You can save hundreds of dollars per year
You don't have to change your coverage at all
We also included some information on having to health qualify so your clients understand this is a component. Overall, the customizable postcard and email templates should help you with your rate increase communication plan.
Customizing the Rate Increase Postcard
We've created the postcard using Canva - a free, easy-to-use, online design tool. You'll get a video walkthrough showing you exactly how to customize the postcard.
Using the Rate Increase Email Templates
The email templates are meant to be personal, so they're written as one-on-one emails. Simply copy the template you like and add it into your regular email composer.
If you're using software that handles email marketing, it's the same process. Just make sure to personalize the beginning with the First Name personalization token.
When to Use the Postcard or Email Template
Medicare Supplement rates increase due to age, claims experience, inflation, and the overall rising cost of healthcare. When rates are increasing due to age, you can time the postcard mailing or email automation around your client's birthday.
When rates are increasing due to claims experience – in other words, rates are increasing for all clients with that carrier – send the postcard or email as soon as the rate increase is announced.
Keep track of rate increases in your state on our regularly updated Medicare Supplement Rate Changes page.
Get the Medicare Supplement Rate Increase Toolkit