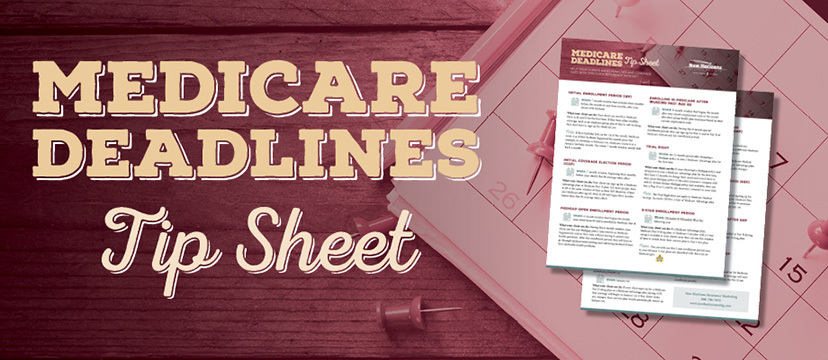 Help your clients avoid penalties and coverage gaps with this quick reference tip sheet.
You've got the IEP, ICEP, AEP, MA OEP, GEP... there are a ton of Medicare enrollment windows and deadlines to remember.
Whether you're a new agent in need of a handy resource or an experienced agent that needs a brush-up on the 5-star enrollment period, this Medicare Deadlines Tip Sheet has it all.
Never miss an enrollment window again, and ensure your clients get the coverage they need at the right time.