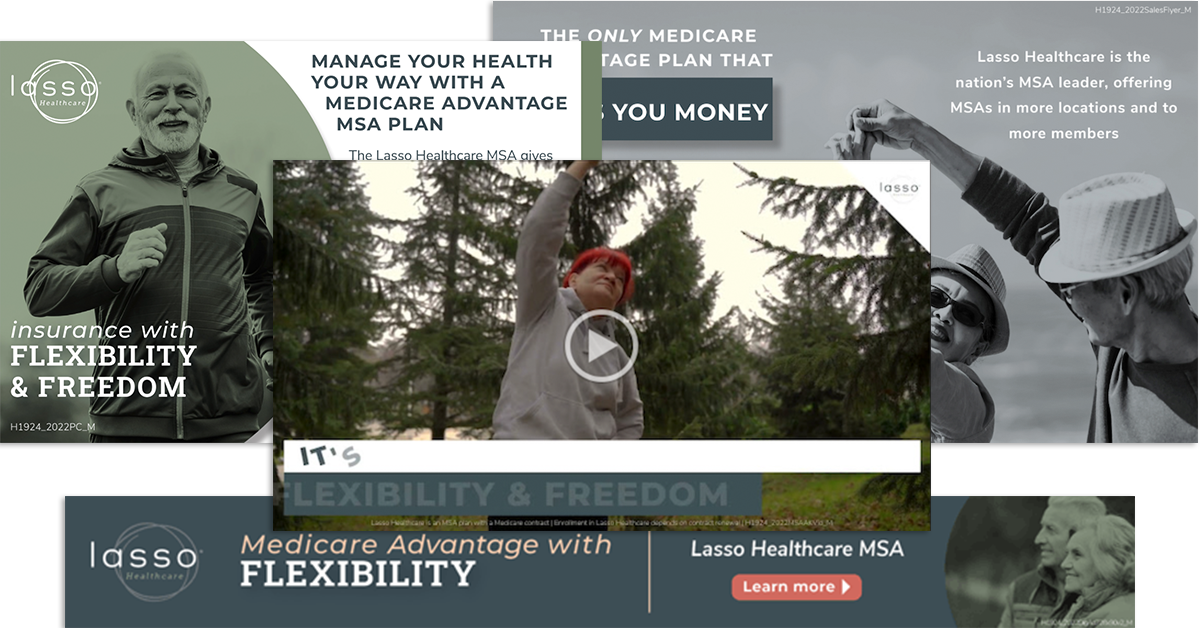 Are you ready to start marketing the 2022 Lasso Healthcare MSA in your area? Now you can with a variety of marketing materials for print, radio, and social media.
What you get in the 2022 Lasso Marketing Kit:
Print ads
Flyers
Radio ads
Mailers
Social media
Videos
Digital ads
Images
Billboards
---
Want to learn more about how to use these marketing pieces?
We include all the details you need to know, such as how to customize the billboard templates and how to get your radio ad on the air here:
Read: Marketing the Lasso MSA: Billboards, Radio Scripts, Mailers, & More
---
Totally new to the Lasso Healthcare MSA product? Learn more about how it works and how to sell it to your clients: