Download Your Life Insurance w/LTC Warmup Letter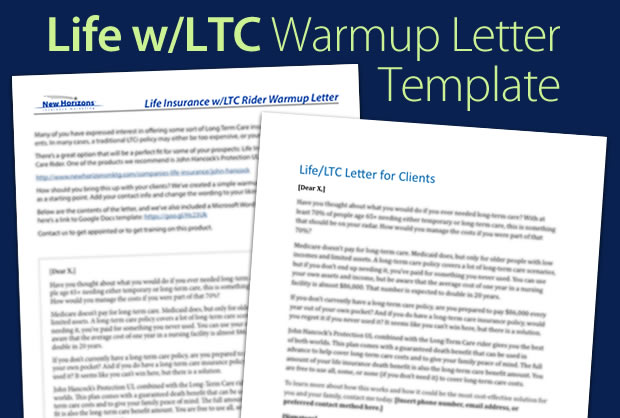 In many cases, a traditional LTC policy may either be too expensive, or your client won't qualify. There's a great option that will be a perfect fit for some of your prospects: Life Insurance with a Long Term Care Rider.

How should you bring this up with your clients? We've created a simple warmup letter template you can use as a starting point. Add your contact info and change the wording to your liking.