Lasso Healthcare MSA vs. Plan G: Get the Comparison Sheet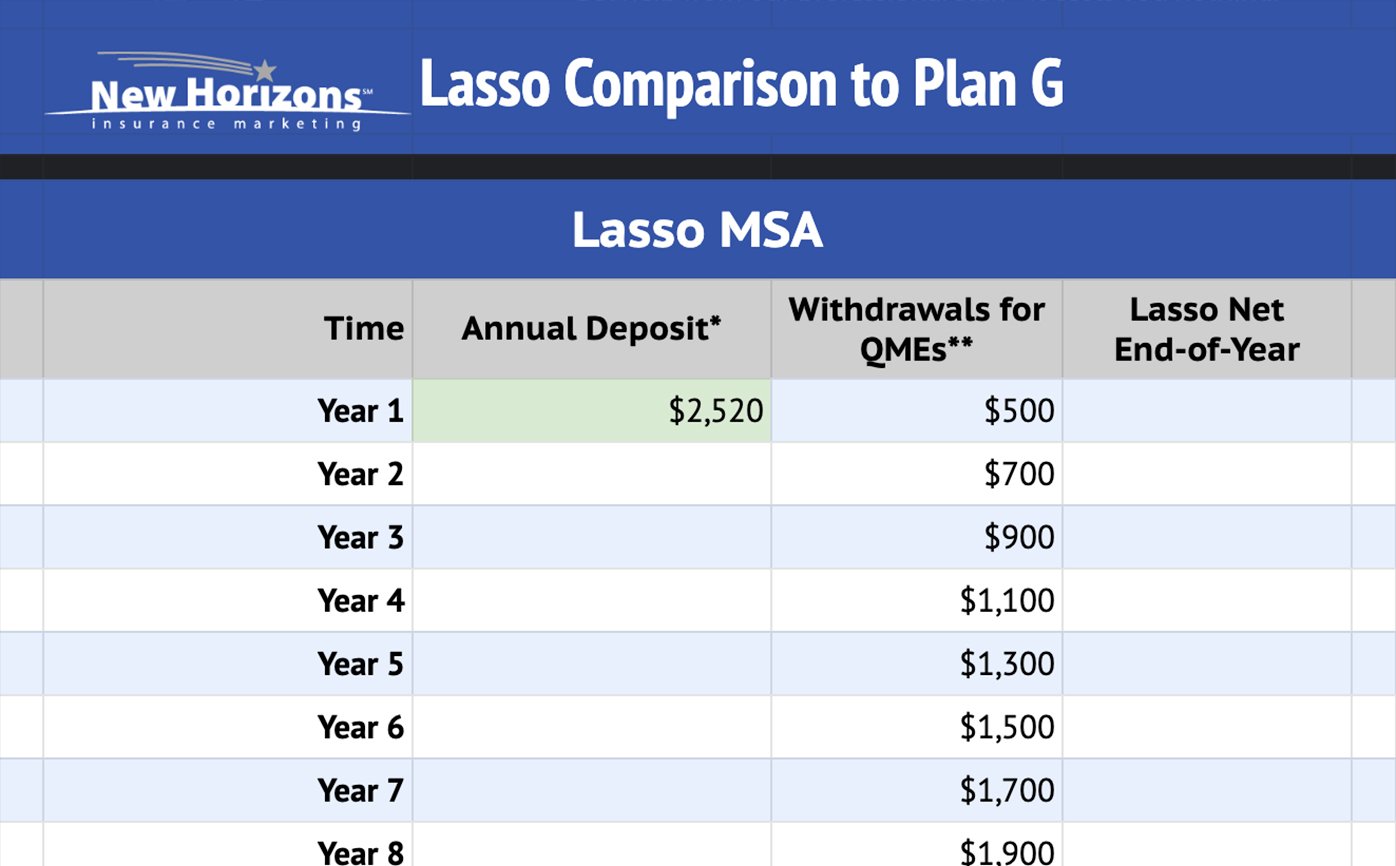 What does a client stand to gain over a 10-year period when considering the Lasso Healthcare Medical Savings Account (MSA) vs. a Medicare Supplement Plan G?
Use this interactive spreadsheet that we created in-house to see for yourself. Plus, show clients how their finances may be effected over a long period of time.
Whether you're brand new to the Lasso MSA product or you've already had experience selling it, this handy comparison sheet will help you see just how powerful a funded medical savings account and $0 premiums can be.
What you can do with the Lasso vs. Plan G Comparison Sheet:
Plug in your own numbers when making assumptions about withdrawals from the savings account
Plug in your own Medigap Plan G annual premium to figure out how much premium is spent over a 10-year period
See an automatically created graph that showcases the money spent on a Plan G versus the Lasso MSA product over 10 years
Print it out to show clients the financial opportunity of both options
Play around with different withdrawal amounts to see how the 10-year plan might be effected
Watch a Previous Lasso Q&A Session to See the Comparison Sheet In Action
---
Want to learn more about the Lasso Healthcare MSA?
Learn more about how the Lasso Healthcare Medical Savings Account (MSA) works and how to sell it to your clients: