Live Q&A Sessions Wednesdays at 2 p.m. CT
No new sessions currently – summer and early fall sessions have concluded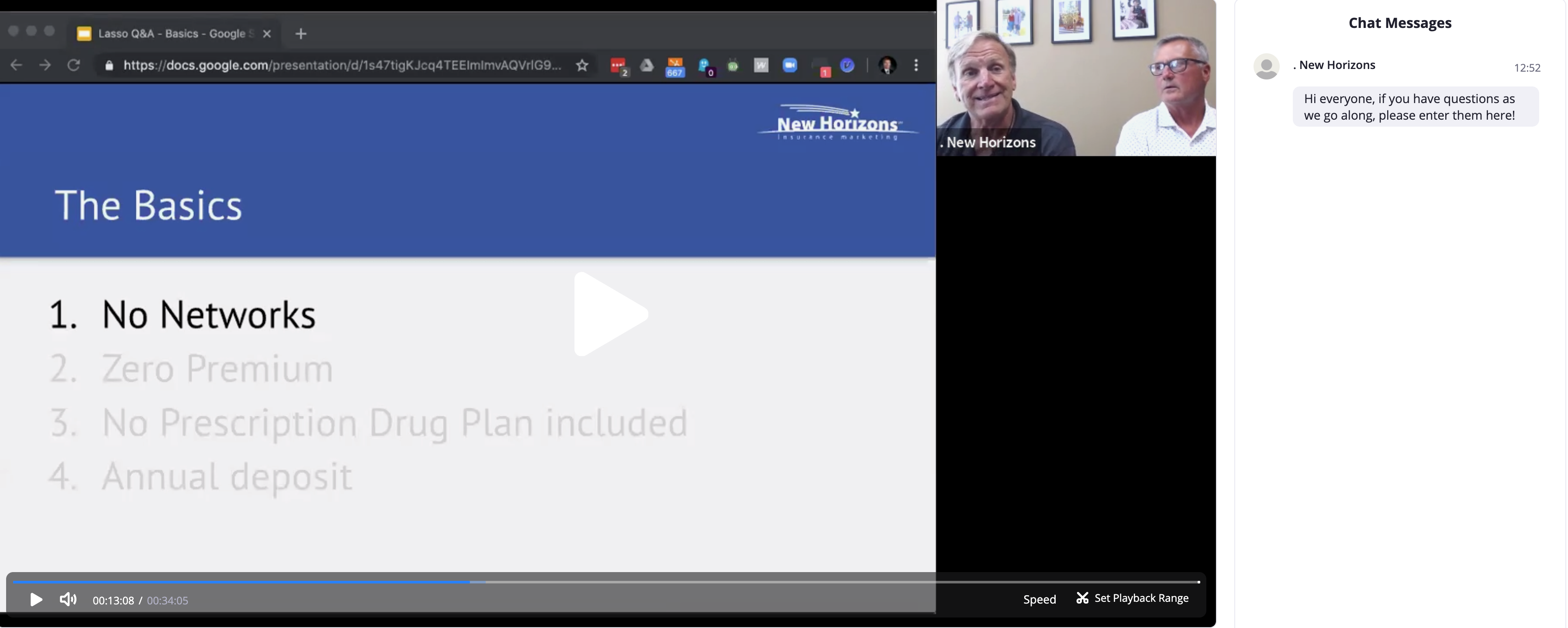 The growing popularity of our Lasso Q&A Sessions tells us that agents love interactive, casual sessions that are NOTHING like traditional webinars! We've hosted over a dozen sessions to date, and hundreds of agents nationwide have joined us – with most of them attending more than one session.
Each of our open Q&A Sessions will cover a focused topic, such as Lasso Basics or perhaps the MSA vs. a Plan G. However, each session is entirely open for questions along the way, whether they're related to the topic of the day or not!
The Lasso Healthcare MSA is a new product on the field, which means there are naturally lots of questions. These sessions are designed to help our producers feel more comfortable offering the MSA product to clients. We understand that introducing a new product can feel overwhelming, and that's why these sessions are designed to be open and casual. Ask your questions, and learn about the product in small bite-sized sessions.
These sessions are hosted by Steve Spinner, Director of Medicare Advantage Sales, and John Hockaday, Partner at New Horizons. We love bringing in special guests, such as Jim Handlan, President of Lasso Healthcare. You don't want to miss these unique, engaging sessions!
No new sessions currently – summer and early fall sessions have concluded