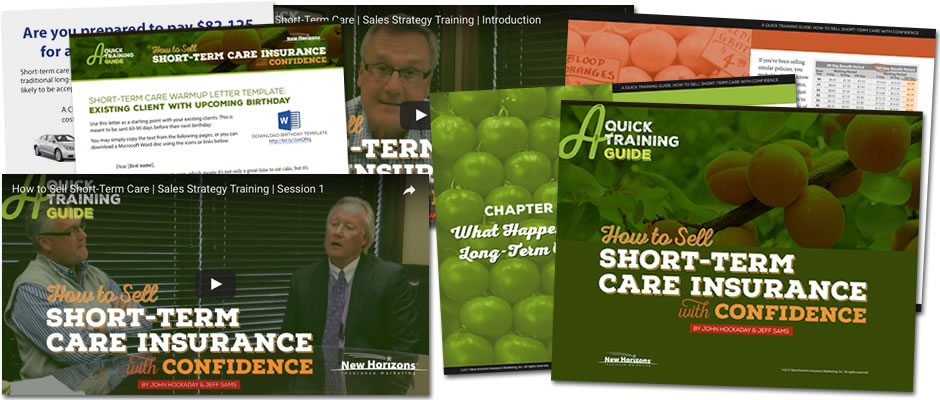 The need for short-term care (also called recovery care or extended care) is real, and we want to spark that same fire in all of our agents. We've found an attractive alternative to long-term care insurance that you'll prefer and that your clients can get excited about.
Short-term care is becoming the new long-term care for seniors.
Short-term care training hub
The Short-term Care Training Hub includes a 22 page guide, training videos, and marketing materials to get you started selling short-term care, or recovery care insurance solutions.
What you get in the STC Training Hub:
A Quick Training Guide: How to Sell Short Term Care Insurance with Confidence
Short Term Care Warmup Letter Templates
Sort Term Care Point-of-Sale Flyer
Premium Calculation Cheat Sheet: Aetna
15 Short Term Care Training Videos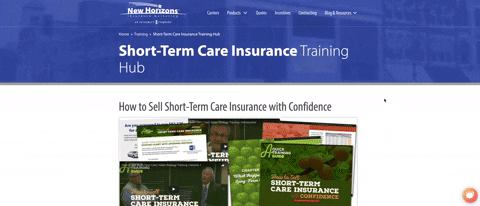 We take your privacy seriously. When you share your information with us, we do not share it with others.