by John Hockaday & Jeff Sams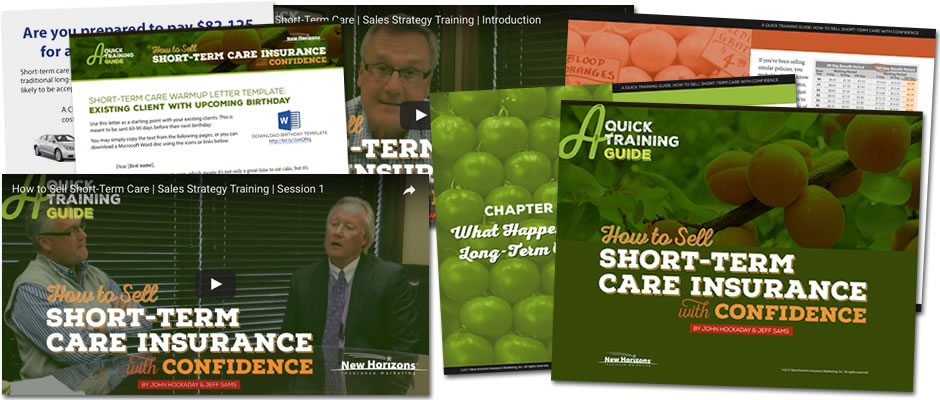 The need for extended care is real — we've just lived it — and we want to spark that same fire in all of our agents. We've found an attractive alternative to long-term care insurance that
you'll

prefer

and
that your clients can get

excited

about.



Short-term care is becoming the new long-term care for seniors.
Table of Contents
Chapter 1:

What Happened to Long-Term Care?

Chapter 2:

Short-Term Care vs. Long-Term Care: The Pros and Cons

Chapter 3:

Recommended Carriers and Comparisons

Chapter 4:

Sales Techniques

Chapter 5:

Calculating Rates and Application Details
Download this free training guide and marketing materials. Includes a 22 page guide, training videos, and marketing materials to get you started selling short-term care / recovery care insurance.
We take your privacy seriously. When you share your information with us, we do not share it with others.