Medicare Supplement HHD Rules, All In One Convenient Place (And Updated Regularly!)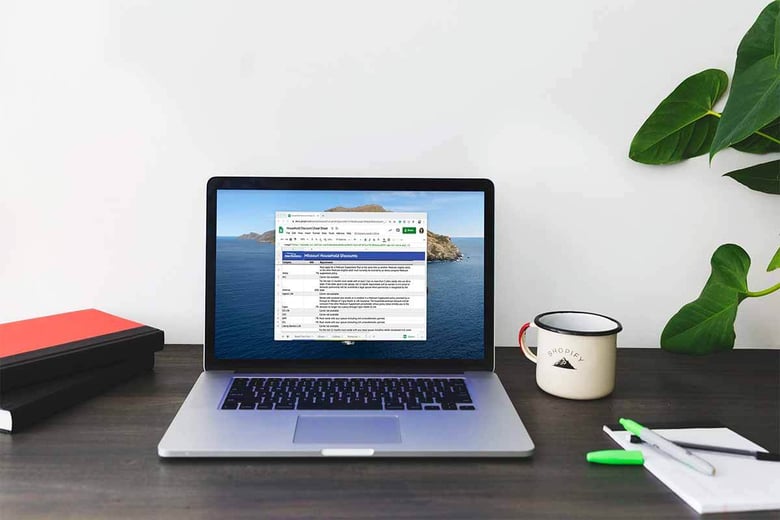 Need an ultra-handy cheat sheet for Medicare Supplement Household Discounts? Us too.
We were tired of clicking around and reading through Outlines of Coverage every time we needed to find the HHD rules.
That's why we put together this convenient Google Sheet that houses all the HHD eligibility criteria for our most popular Medicare Supplement carriers.
You know how it goes – one carrier might allow you to live with anyone to qualify, while another requires you to live with someone who has that carrier's supplement. The rules are different for nearly every company, and the rules can also vary by state!
The criteria is impossible to memorize and annoying to track down. Until now!
"This is a great tool! You guys really take care of agents!" –Mike S.
This helpful cheat sheet is available to any agent – it's free, and you do not have to be contracted with New Horizons to access it. But you should be. 'Cause we're awesome.
Save Time Clicking Through Carrier Documents
Clicking through carrier portals (what's my password again?!) and scrolling through 72-page documents is extremely time-consuming. There must be a better way. Thanks to the Household Discount Cheat Sheet, there is!
Don't waste time clicking through documents and searching for discount eligibility criteria. We did that for you.
Your time is best spent in front of your client, and our team at New Horizons is determined to help you stay there. So, you know. Kiss this menial task goodbye.
Help Your Clients Save Their Cold, Hard Cash
There are carriers that offer discounts just for living with another human being. Other carriers give double-digit discounts if both clients have a policy with them.
There are some serious savings to be had here, but you can't weigh your options if you don't know the eligibility criteria.
Do your clients a solid and help them save their hard-earned money by double (and triple!) checking for those HHDs. What may have been the most competitive carrier might not be when you factor in the discounts.
Did I say discounts? Discounts.
States and Carriers Included on our Cheat Sheet
As you already know, searching out HHD information is very tedious. We've been tackling this project one state at a time based on request volume.
So far, we have Household Discount information for:
Alabama
Arizona
Arkansas
Georgia
Idaho
Illinois
Indiana
Iowa
Kansas
Kentucky
Michigan
Missouri
Montana
Nebraska
North Carolina
Pennsylvania
South Carolina
Tennessee
Utah
Wyoming
If your state isn't included yet, don't be shy! Send us an email and let us know which states you'd like to see. We have a priority list going, and we tackle new states based on how many requests we get.
Medicare Supplement carriers on the cheat sheet include:
Accendo/CVS Health
Aetna
ACL
Americo
Capitol Life
Cigna
Cigna National
CSO
CSI Life
GPM
Great Southern Life
GTL
Liberty Bankers Life
Lumico
Medico
Mutual of Omaha
Pan American
Prosperity
Renaissance
Sentinel
Shenandoah
Thrivent
Union Security
United American
US Fire
WULA
We update carriers regularly. When a new carrier enters the market, we add it to this cheat sheet. When a carrier stops selling Medigap policies, we remove them.

If you fill out the form, you'll be added to our update list. Each time we make a change or add a new carrier, you'll be the first to know about it!

New to Medicare Supplement sales?
Check out The Beginner's Guide to Selling Medicare Supplements. For agents already selling senior market insurance products, this article will be nothing more than a refresher for you.

However, there are a lot of guys and gals who want to break into supplement sales, but they need a serious crash course. This is that introduction!