*This information is for agents only, and is not to be shared with consumers until October 1, 2019.*
The deposit has increased to $3,240 – an increase of $720! PLUS, while the deductibles also increased, the Member Responsibility actually decreased by $20.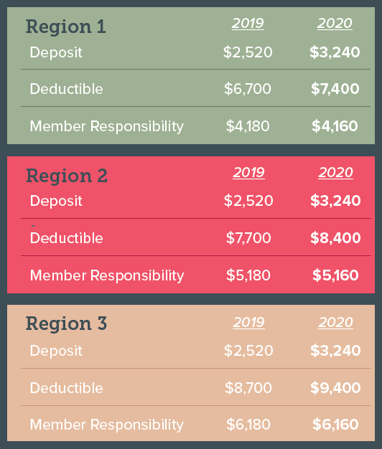 If you wanted to offer the Lasso MSA product to your clients last year but couldn't or didn't, NOW is the time!
2019 SERVICE AREA: AZ, AR, DE, HI, IL, IN, KS, MD, MS, MT, NC, ND, PA, SD, TX, UT & WY.
2020 SERVICE AREA: all the 2019 states plus GA, KY, LA, MN, NM, NV, OH, RI, SC & the District of Columbia.
Don't forget the key highlights of this very unique Medicare Advantage product:
ZERO premium
No provider network
ONLY MA plan to give members $$
Potential to grow and invest that money over time
Services capped at 100% FFS rates
Qualified health expenses NOT taxed
PLUS, earn even more with up to $250 in gift card rewards
If you'd like to get contracted, fill out this very short form: